Smashed statue by town hall affecting Treasure Hunt Chester
Posted on May 3, 2022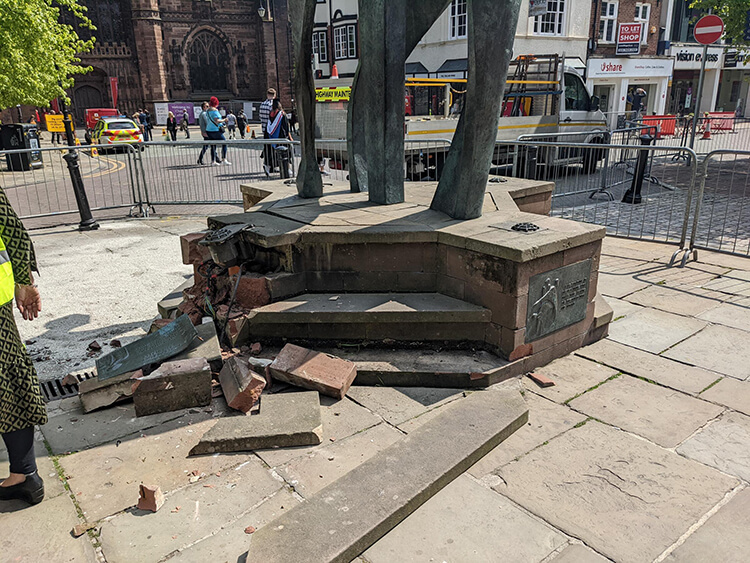 A car has smashed into a statue outside Chester Town Hall. It makes the last clue impossible to answer.
The rest of the game is accessible and working.
We've contacted Cheshire West and Chester Council to find out what the plan is to repair it.
You can type SKIP on the last clue and you won't lose any points.
We're sorry for the disruption! Reply to the booking email we sent you and we'll refund you 25% as a gesture of goodwill.
For more information, see Chester Standard's story.